How to use BLEPHASTEAM®?
Blephasteam® controlled and generated a constant heat.
Blephasteam® provides moist heat delivering a calibrated and controlled temperature to the ocular surface. The heat and humidity provided by Blephasteam® during the 10 minutes of treatment melts the secretions that block the meibomian glands , improving the stability of the tear film by reinforcing the thickness of the lipid layer.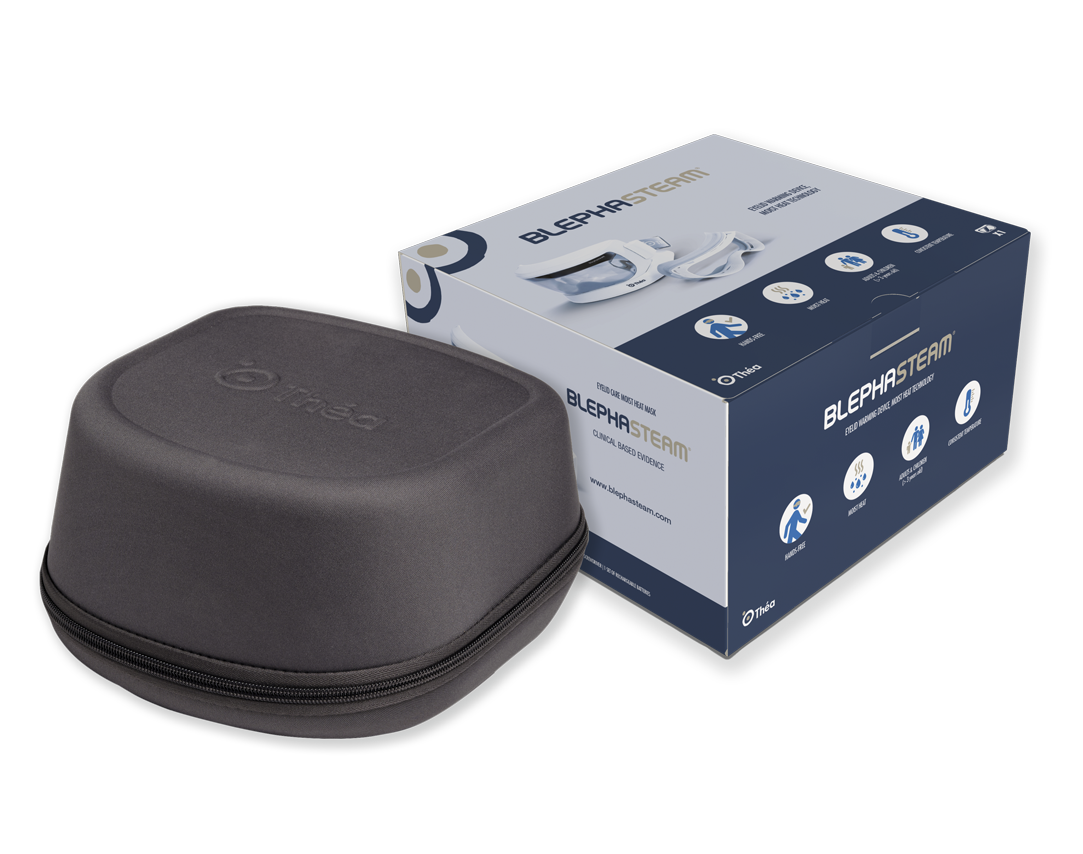 01
---
COMPOSITION PACK
The Blephasteam® pack consists of:
- a dock with its power cable supporting your Blephasteam® mask,
- a face seal and a water carrier.
The pack also contains specific rechargeable batteries provided by the Théa laboratory and a screwdriver to set them up.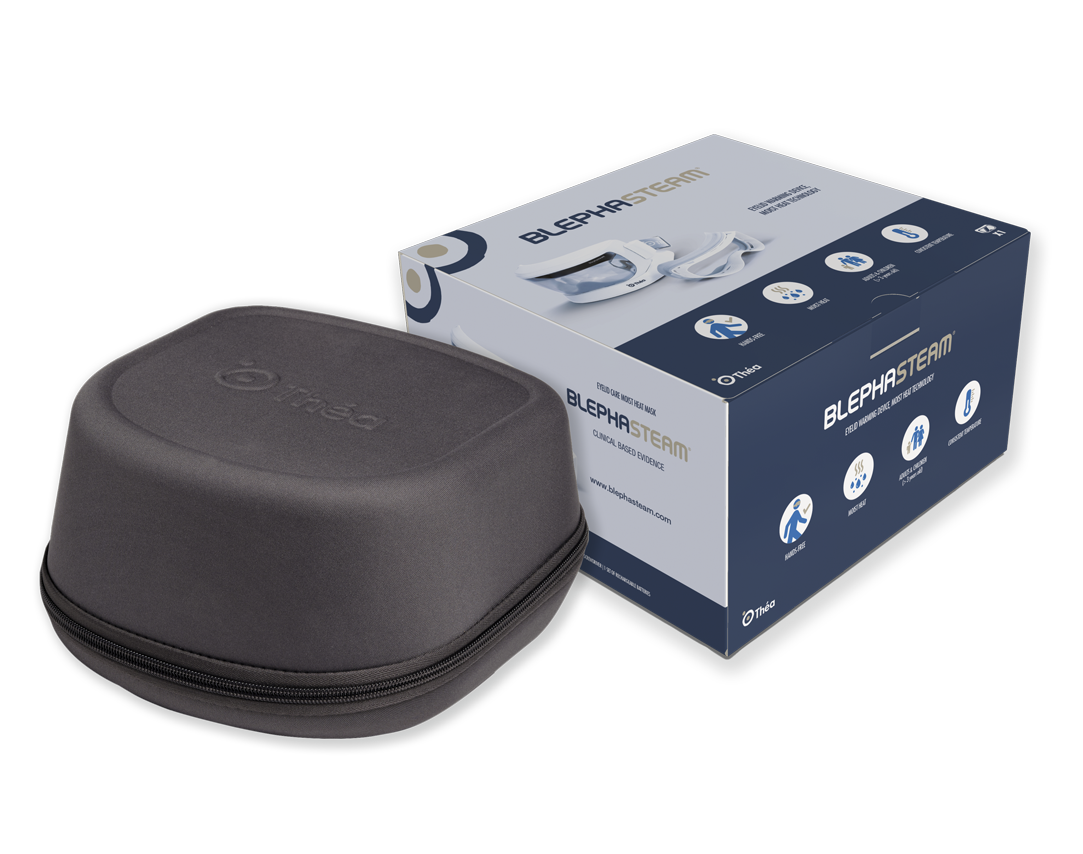 02
---
BATTERY
Remove the cover, install the batteries,  pay attention to the direction of insertion of the batteries once the batteries are installed, replace the cover, tighten the screw and replace the rubber plug.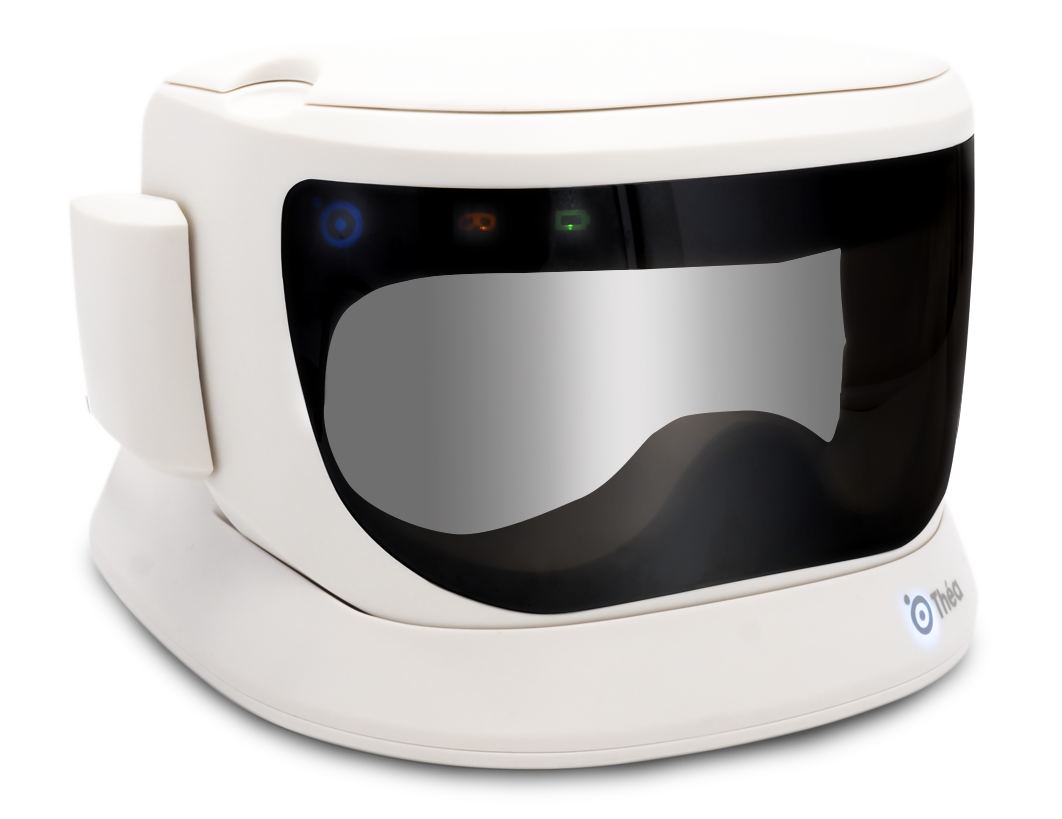 03
---
LOADING
Plug the base station into the main power supply and put the mask on the base. Blephasteam® will need to be charged before initial use. You must plan two hours for the batteries to charge, charging is complete when the green battery light turns off.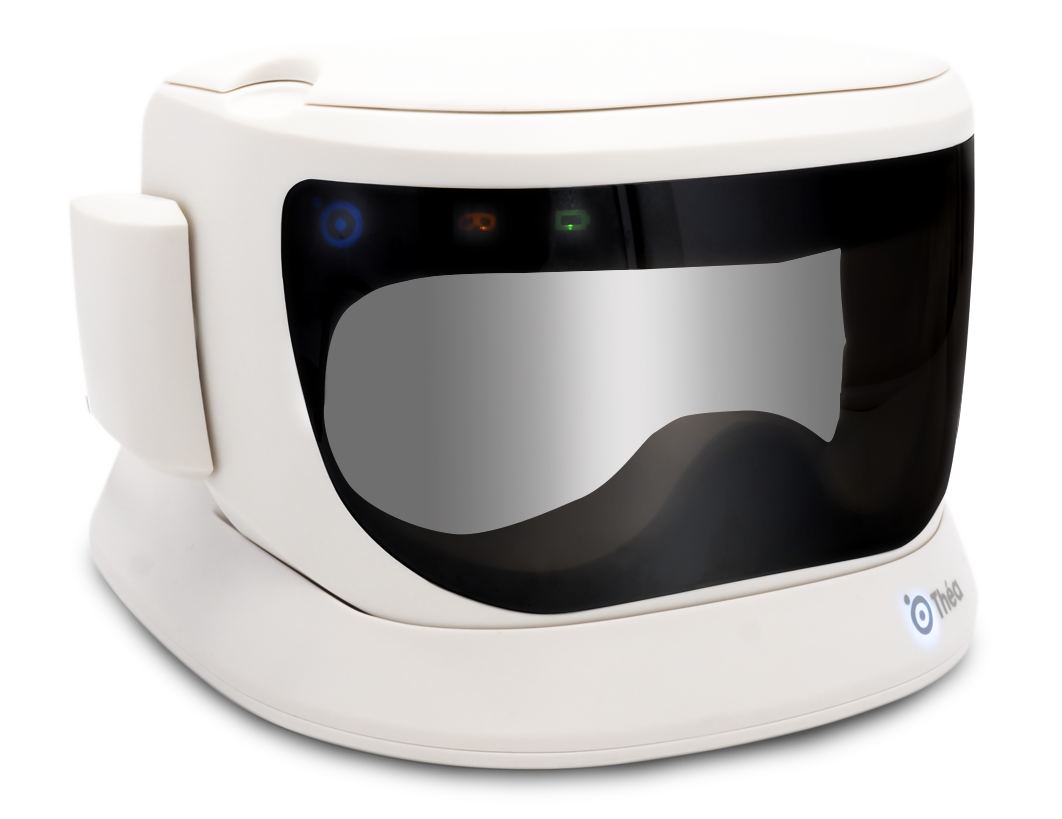 Do you need more details to configure your Blephasteam®? Watch our tutorial.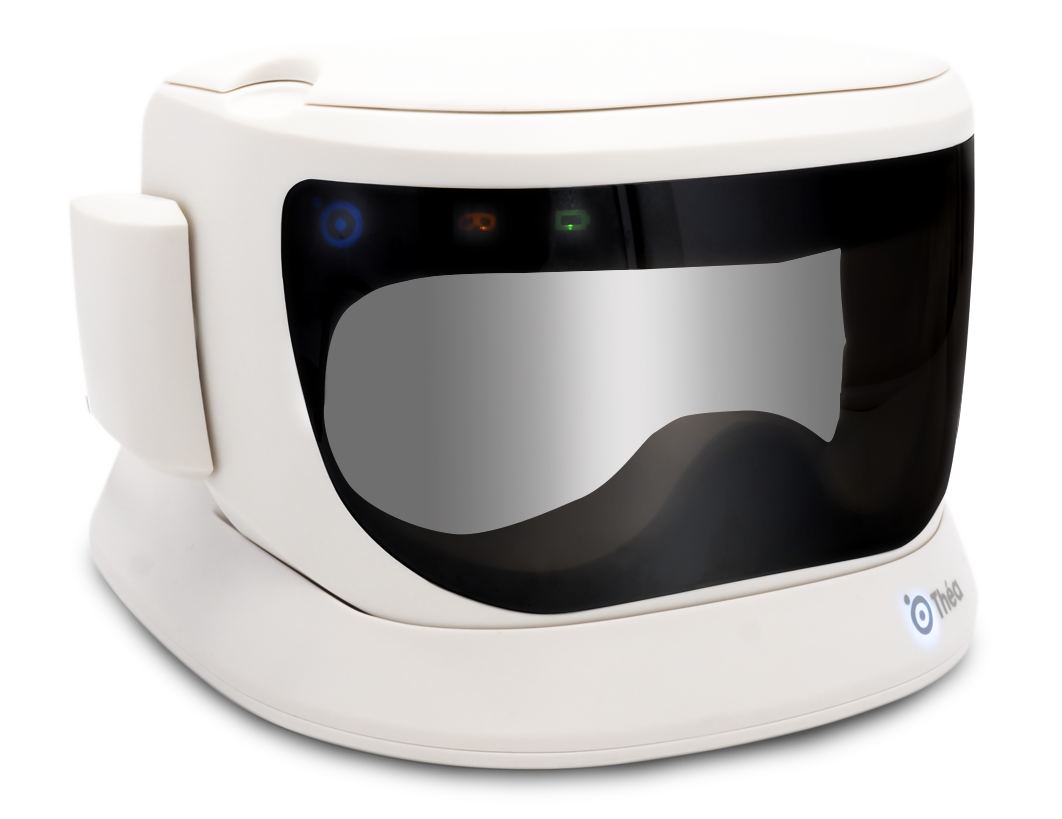 01
---
PREHEATING
The first step is to press the on button to start the device and the preheating phase will take around three to four minutes. 
Blephasteam® is ready to use when three beeps sound and the light flashes green ; leave the device on its space station until you are ready to use it.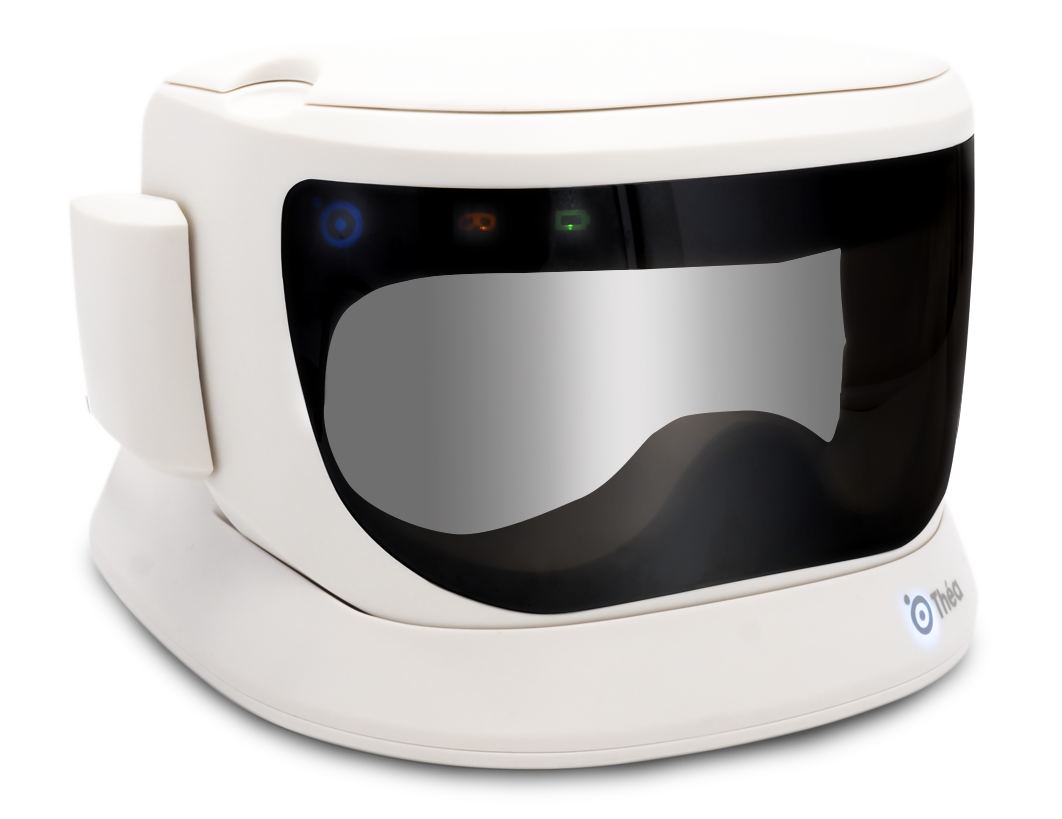 02
---
fACE SEAL PREPARATION
While the mask is preheating, fill the water tray with water to the indicated water level and then immerse the water carrier completely .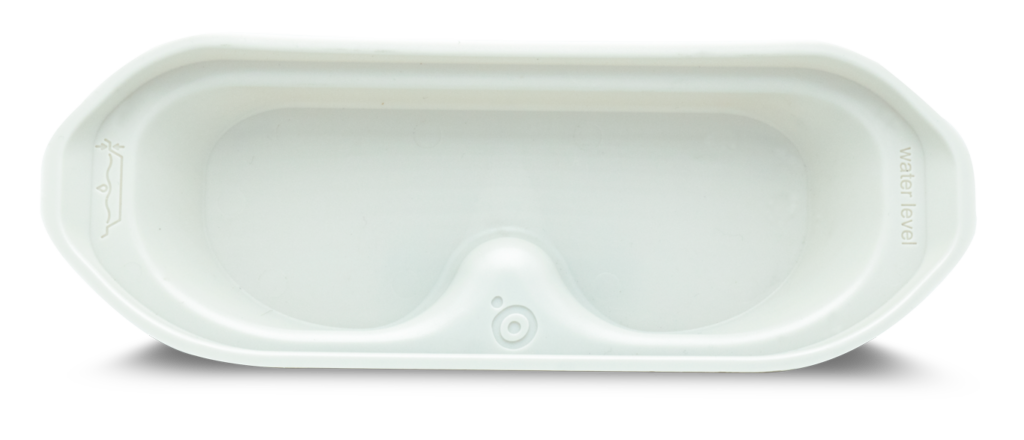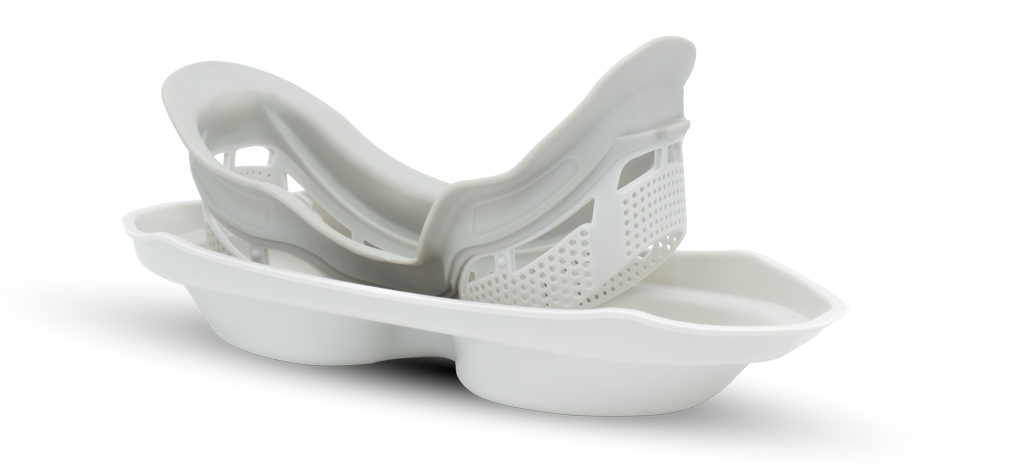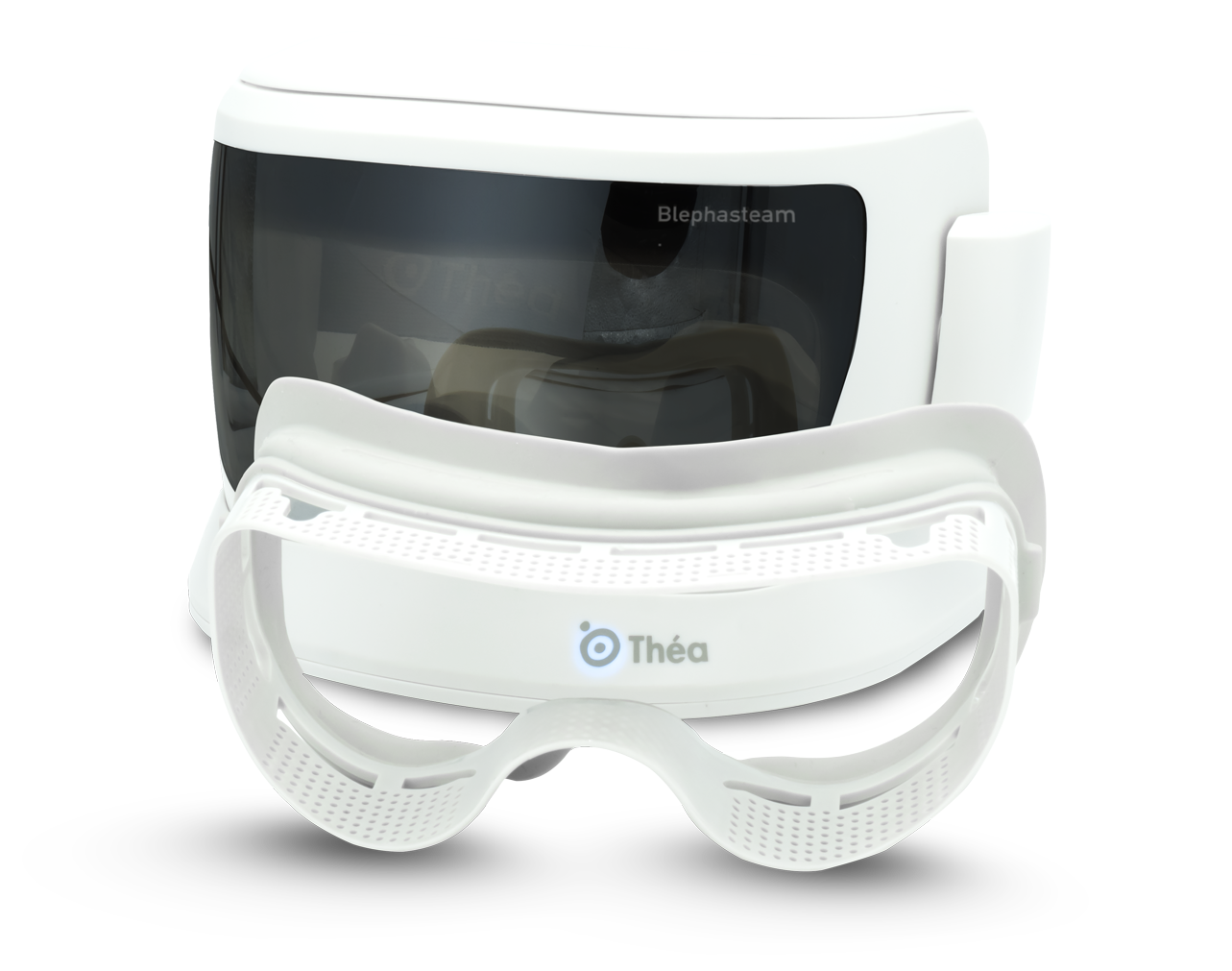 03
---
Treatment
Remove the device from its base station, lay the device face down, remove the water tank from its tray and slide it into place.
Place Blephasteam® over your eyes and adjust the retaining strap around your head.
The treatment session lasts 10 minutes and the mask must be used while seated, do not use the device while lying down
You can stop it at any time.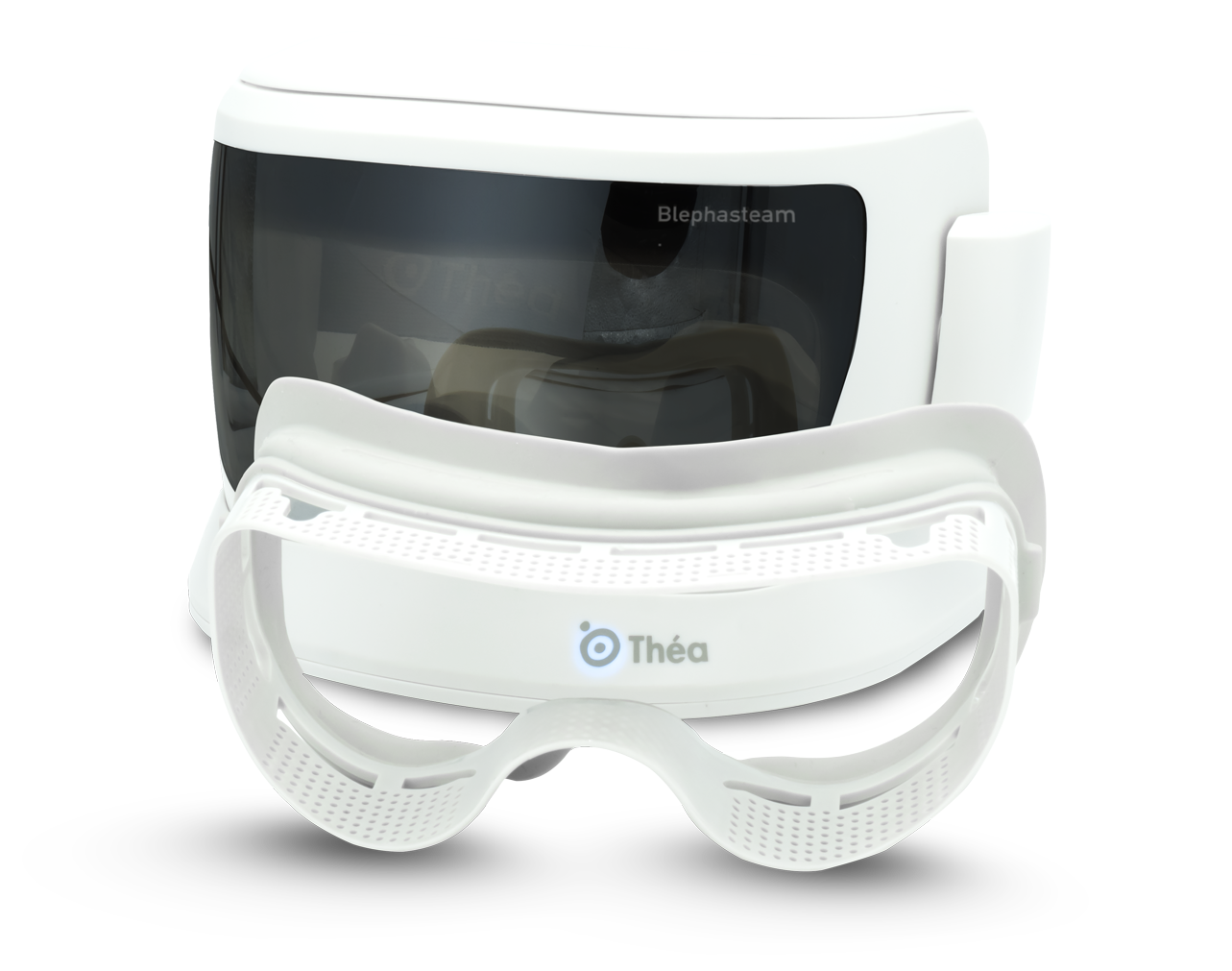 04
---
EYELID MASSAGE
At the end of the 10 minutes, you can then remove the mask from your head,  then gently massage your upper and lower eyelids for a few seconds and clean the edges of your eyelids with a Blephaclean®. We highly recommend a careful perusal of the enclosed leaflet for further information.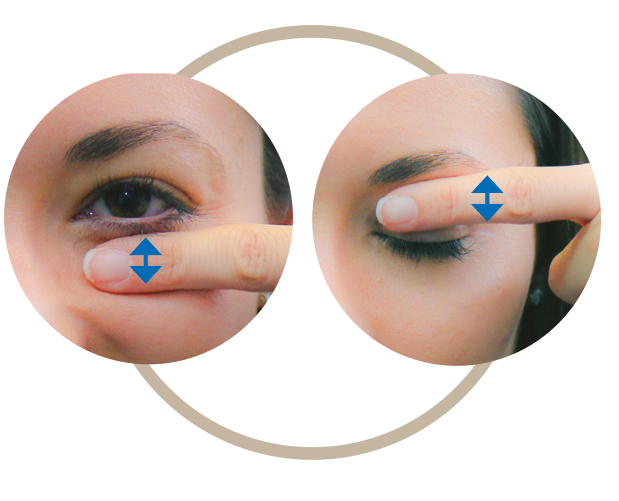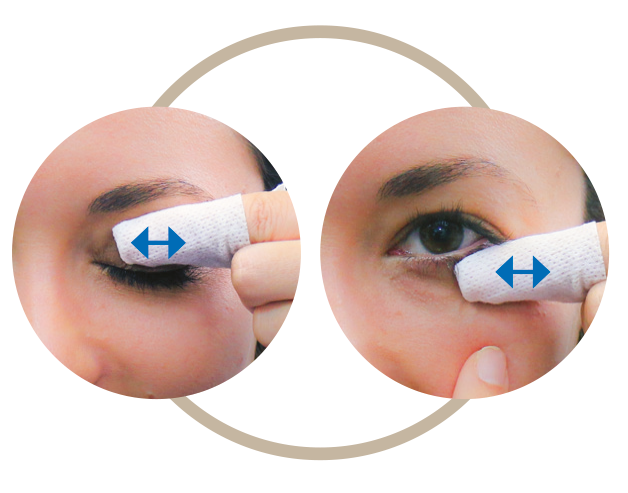 Do you need more details to pREPARE AND USE your Blephasteam®? Watch our tutorial.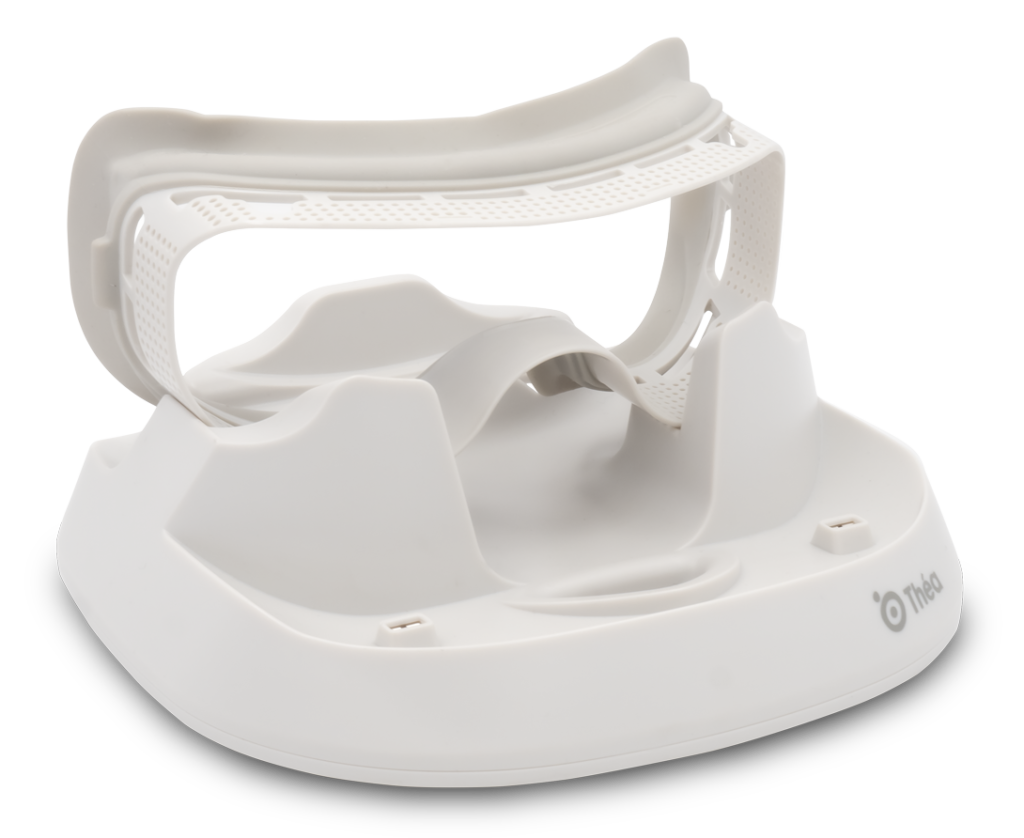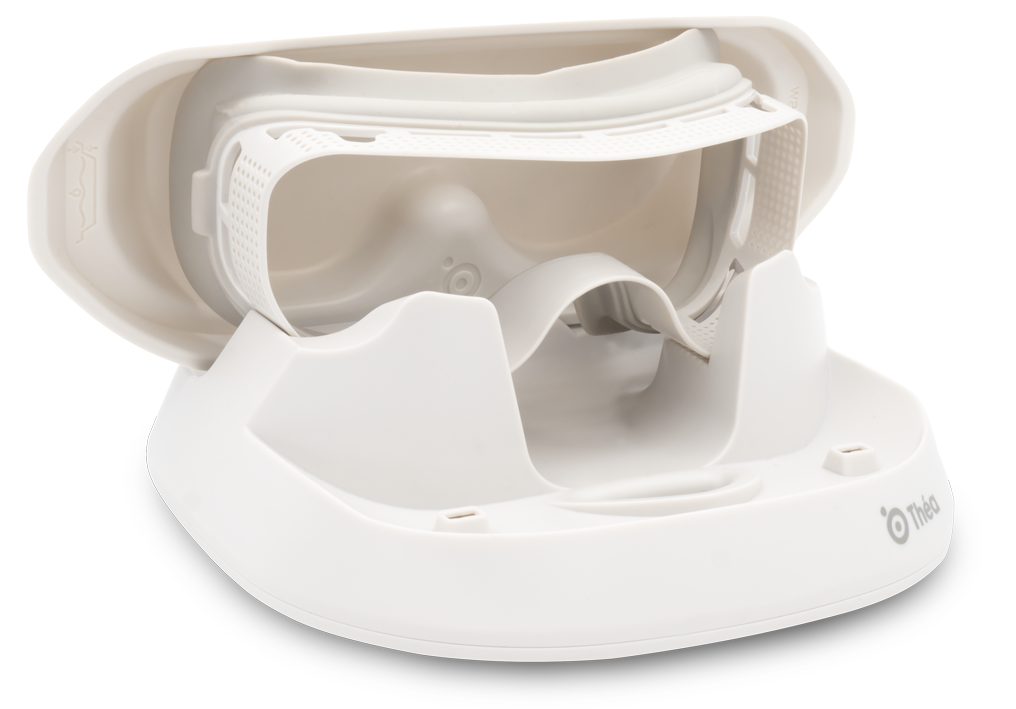 01
---
ADDITIONAL ACTION
Remove the water carrier by sliding it with your thumbs and let it dry. Place the mask on the base station.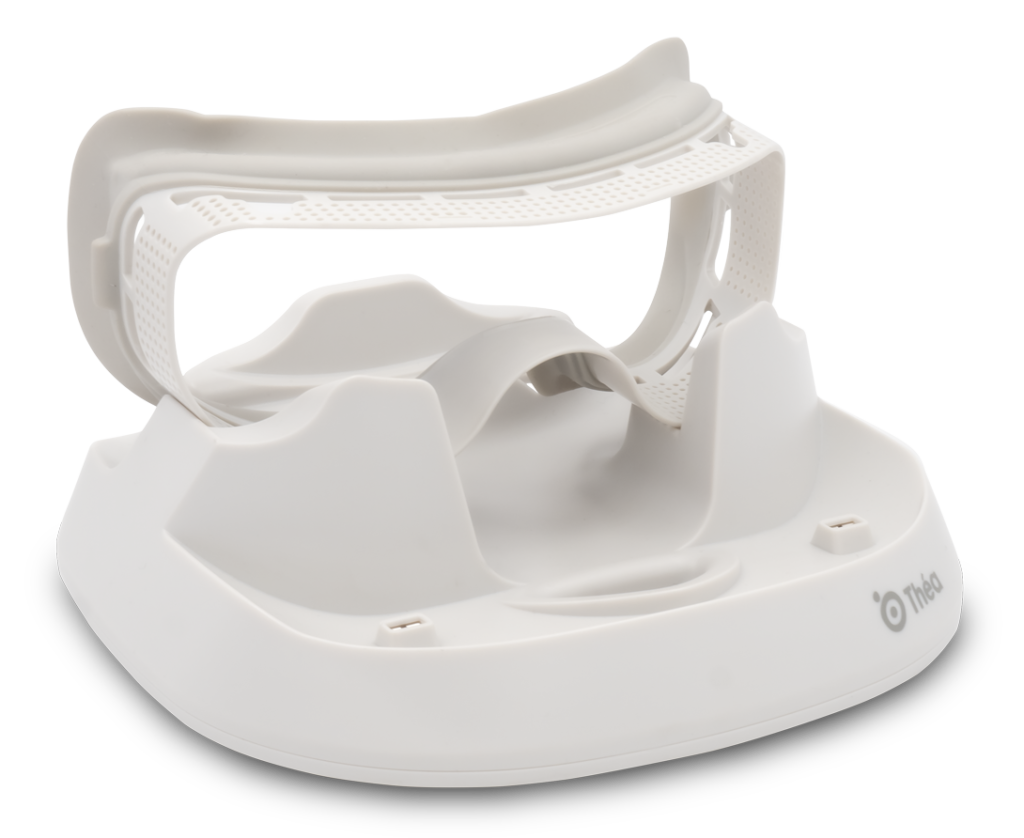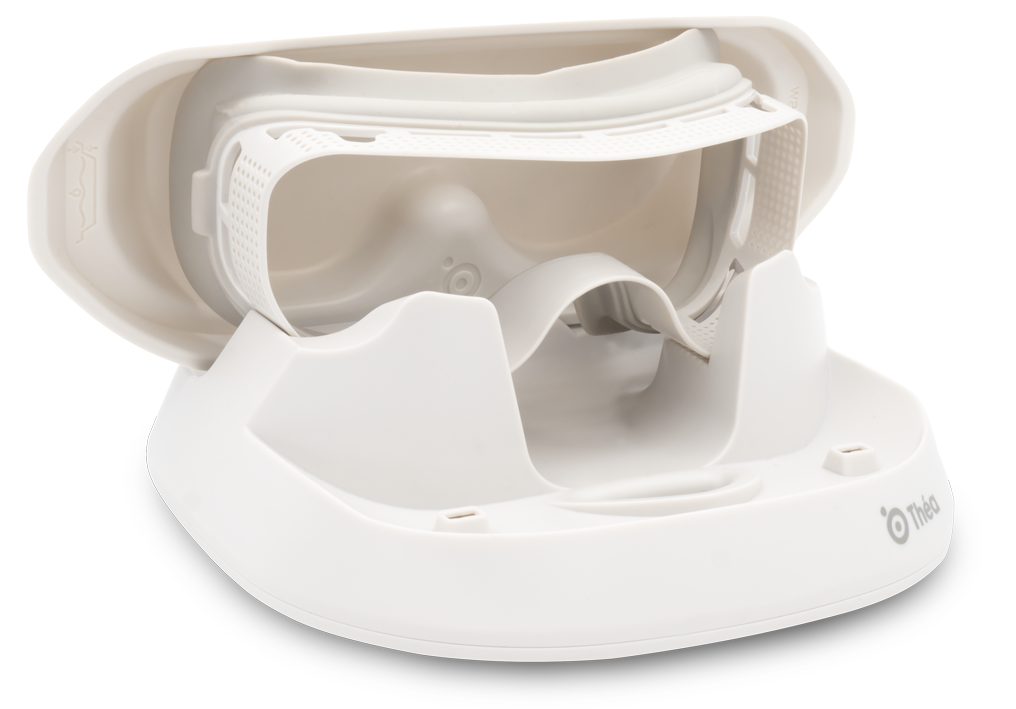 02
---
STORAGE
You must leave the mask plugged in to the base station to charge the batteries for future use the mask will have to be preheated before using it again.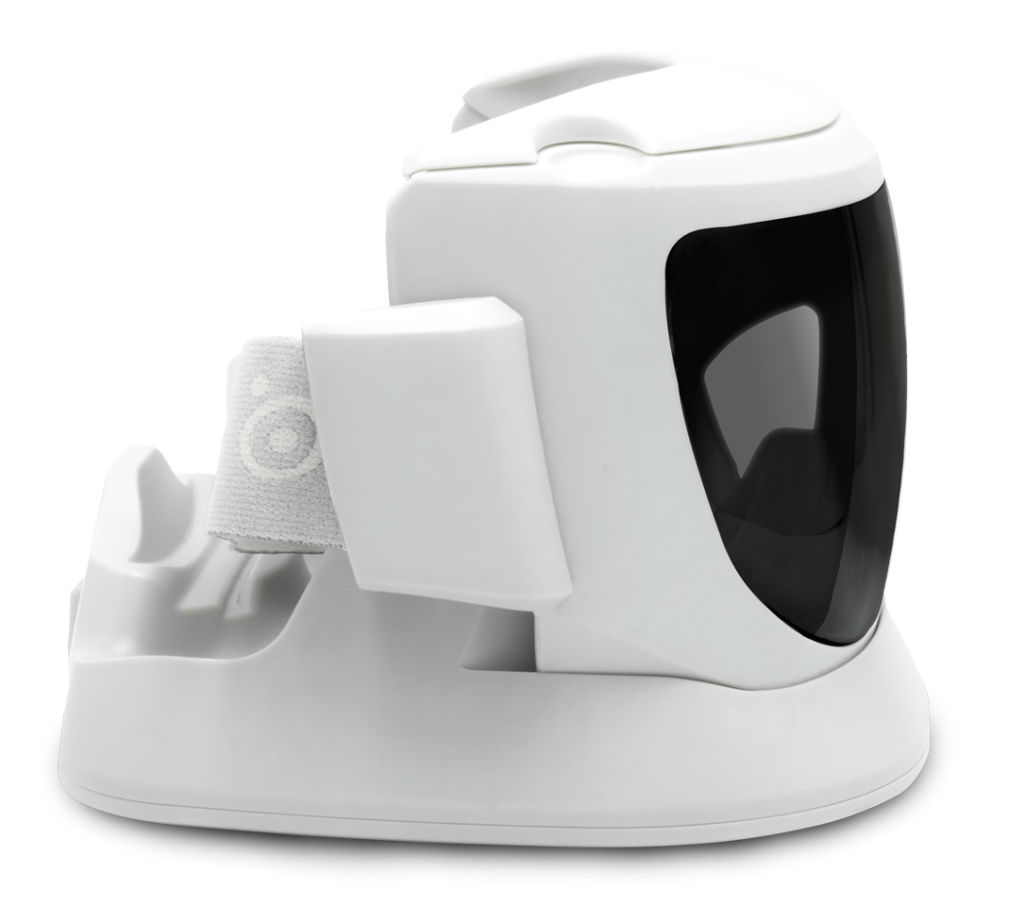 Do you need more details about the maintEnance of your Blephasteam®? Watch our tutorial.